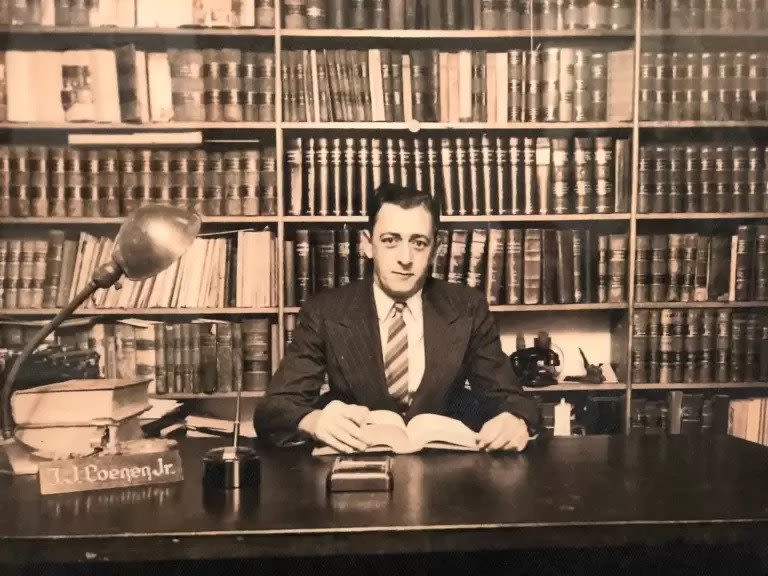 Law Office of Theodore J Coenen IV
With over 20 years of experience in personal injury, workers' compensation, and social security cases, Coenen Law Firm can help get you the results you are looking for!
Theodore J. Coenen IV has 20 years of experience dealing with personal injury, workers' comp, and social security cases. Since 1996, he has worked to assist injured people in northeast Louisiana.
With a father and grandfather who served Richland Parish as attorneys for over 70 years, Ted has long roots in the greater Monroe area. Appreciating the clientele they had over the years, Ted has focused his attention at Coenen Law Firm on personal injury, workers' compensation, and social security matters. He enjoys helping people in need of legal recourse to recover the benefits they deserve.
Ted is a member of the American Association of Justice and is peer review rated by Martindale-Hubbell.
Contact Ted
Whether you are injured or disabled due to the negligence of someone else or while working on the job, Attorney Coenen will help you receive all the benefits you are entitled to receive.
Call Coenen Law Firm today or stop by at 1896 Hudson Cir, Suite 2 in Monroe to get a free consultation and receive personal, one-on-one service for your legal matters.
Workers' compensation is a very important field of the law, if not the most important. It touches more lives than any other field of the law. It involves the payments of huge sums of money. The welfare of human beings, the success of business, and the pocketbooks of consumers are affected daily by it.
Singletary v. Mangham Construction, 418 So.2d 1138 (Fla.DCA1 1982)