Social Security Disability & Workers' Compensation Attorney in Monroe, Louisiana
Theodore "Ted" J. Coenen, IV
Attorney at Law
As a social security disability (SSD) and workers' compensation attorney, Ted Coenen is passionate about helping people pursue the resources they need for the futures they deserve. He has dedicated his lengthy legal career to advocating for those who were injured at work and who qualify for SSD. Regardless of your situation, Ted will work hard and quickly to seek your optimal result. Reach out to his law firm in Monroe, Louisiana, today to get the quality assistance you need from a reliable attorney.
Dedicated
The Law Office of Theodore J Coenen IV focuses on representing disabled and injured workers. Choose a law firm that prioritizes cases like yours.
Compassionate
Empathy makes a difference. Attorney Coenen understands that you're dealing with a lot and will tailor his service to you and your specific needs.
Experienced
You deserve a skilled lawyer. Attorney Coenen has been handling cases involving disabilities and complex
medical conditions for over 25 years.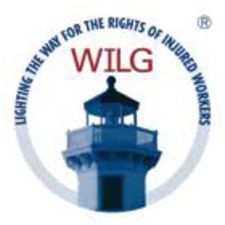 Here to Help You
Maximize Your Benefits
The Law Office of Theodore J Coenen IV is committed to serving those who have been injured at work and/or qualify for long-term Social Security disability. Attorney Coenen can guide you through your SSD and workers' compensation claims to seek fair payment for you and your household. And, if you've already been denied Social Security benefits, he will help you navigate the appeals process. To strive for optimal, sustainable results, team up with Ted Coenen.
discover More
Take Control of Your Situation
---
If you or a loved one is suffering from an injury that has caused a long-lasting or permanent impact on your ability to work, you're already dealing with enough. The court system can be overwhelmingly complex. Don't go at it alone — let an experienced workers' comp and social security attorney guide you forward. Contact the Law Office of Theodore J Coenen IV in Monroe, Louisiana, today to set up a free case evaluation. Attorney Coenen proudly serves those throughout the communities of Ruston, Bastrop, Alexandria, and Bossier City, Louisiana, as well as residents of El Dorado, Arkansas.
With over 25 years of experience in workers' compensation and social security cases, Attorney Ted Coenen has been trusted by countless clients throughout Northeast Louisiana. He has experience with many different injuries and disabilities and wants to help people transition through some of the most difficult times in their lives. He's ready to help you seek justice in the form of maximum compensation and/or social security benefits. Take control of your situation and start pivoting to a brighter tomorrow, today, by enlisting Attorney Coenen to fight for the financial support you need.
Highly Recommend
Mr. Coenen is a great attorney! I highly recommend Coenen Law Firm! Mrs. Barbara is so nice and caring and Mr. Coenen will not rush you out the door he is always available and willing to talk to you. If you need legal advice go see Mr. Coenen!!
Professional & Warm
Mr. Coenen and staff were always professional, very warm and welcoming atmosphere, and were always accessible to answer questions and concerns. Thanks for making these trying times bearable and this journey worry-free!!